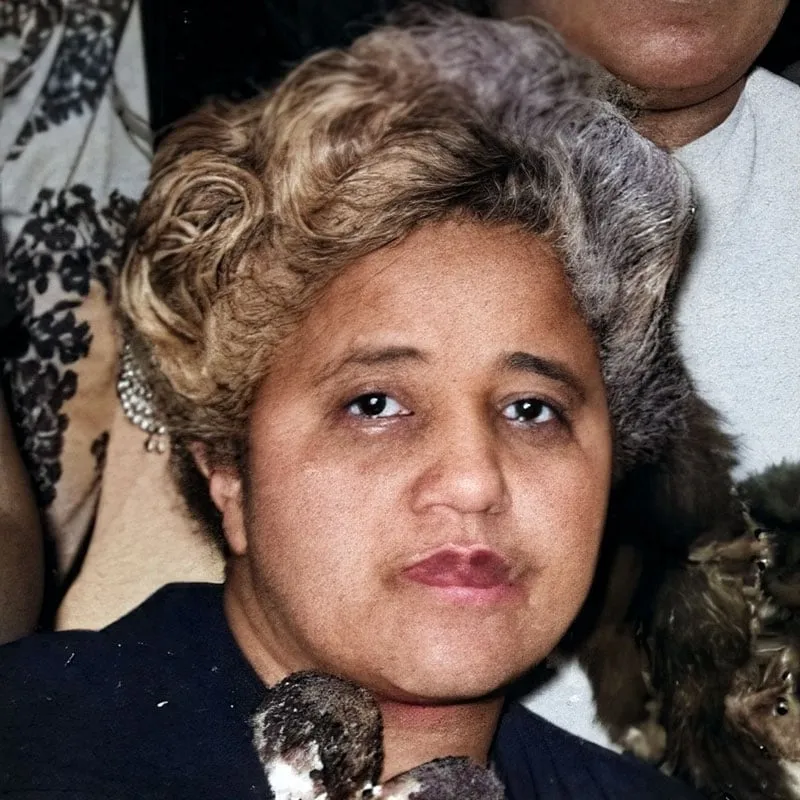 An African American entrepreneur, philanthropist, and political and social activist. She founded a hair and beauty supply company aimed at Black consumers and was heralded by the the Guinness Book of World Records as the first female self-made millionaire in America.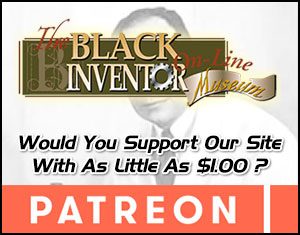 Marjorie Joyner – blackinventor.comMarjorie Stewart Joyner was born in Monterey, Virginia on October 24, 1896, the granddaughter of a slave and a slave-owner. In 1912, an eager Marjorie moved to Chicago, Illinois to pursue a career in cosmetology. She enrolled in the A.B. Molar Beauty School and in 1916 became the first Black women to graduate from the school. Following graduation, the 20 year old married podiatrist Robert E. Joyner and opened a beauty salon.
She was introduced to Madame C.J. Walker, a well-known Black businesswoman, specializing in beauty products and services. Walker supplied beauty products to a number of the most prominent Black figures of the time, including singer Josephine Baker. With her fame, Ms. Walker was able to open over 200 beauty salon shops across the United States. After Madame Walker's death in 1919, Marjorie was hired to oversee the Madame C.J. Walker Beauty Colleges as national supervisor.
A dilemma existed for Black women in the 1920's. In order to straighten tightly-curled hair, they could so so only by using a stove-heated curling iron. This was very time-consuming and frustrating as only one iron could be used at a time. In 1926, Joyner set out to make this process faster, easier and more efficient. She imagined that if a number of curling irons could be arranged above a women's head, they could work at the same time to straighten her hair all at once. According to the Smithsonian Institute, Joyner remembered that "It all came to me in the kitchen when I was making a pot roast one day, looking at these long, thin rods that held the pot roast together and heated it up from the inside. I figured you could use them like hair rollers, then heat them up to cook a permanent curl into the hair." Thus, she sought a solution to not only straighten but also provide a curl in a convenient manner.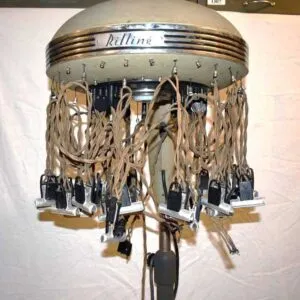 Joyner developed her concept by connecting 16 rods to a single electric cord inside of a standard drying hood. A women would thus wear the hood for the prescribed period of time and her hair would be straightened or curled. After two years Joyner completed her invention and patented it in 1928, calling it the "Permanent Waving Machine." She thus became the first Black woman to receive a patent and her device enjoyed enormous and immediate success. It performed even better than anticipated as the curl that it added would often stay in place for several days, whereas curls from standard curling iron would generally last only one day.
In addition to the success found in Madame Walker's salons, the device was a hit in white salons as well, allowing white patrons to enjoy the beauty of their "permanent curl" or "perm" for days. Although popular, the process could be painful as well, so Marjorie patented a scalp protector that could be used to make the experience more pleasant. This too proved to be a major success. Despite her accomplishments and success, Marjorie received none of the proceeds of her inventions as the patents were created within the scope of her employment with Madame Walker's company, which therefore received all patent rights and royalties. Undeterred,in 1945 Joyner co-founded the United Beauty School Owners and Teachers Association along with Mary Bethune McLeod. She tirelessly helped to raise money for Black colleges and founded the Alpha Chi Pi Omega Sorority and Fraternity in an effort to raise professional standards for beauticians. In 1973, at the age of 77, she was awarded a bachelor's degree in psychology from Bethune-Cookman College in Daytona Beach, Florida.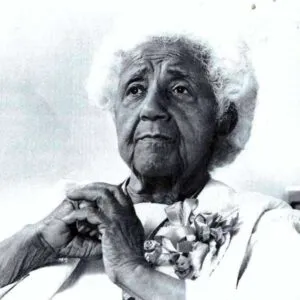 Marjorie Joyner died on December 7, 1994 at the age of 98. She left behind her a legacy of creativity, ingenuity and selflessness that served to inspire many generations.
Videos About Marjorie Joyner
From Dreams Comes Success
Walker remembered that the formula for her hair grower came to her in a dream: "God answered my prayer, for one night I had a dream, and in that dream a big Black man appeared to me and told me what to mix up for my hair. Some of the remedy was grown in Africa, but I sent for it, mixed it, put it on my scalp, and in a few weeks my hair was coming in faster than it had ever fallen out. I tried it on my friends; it helped them. I made up my mind I would begin to sell it."
Search for More Info about Madam C.J. Walker
:
Custom Search