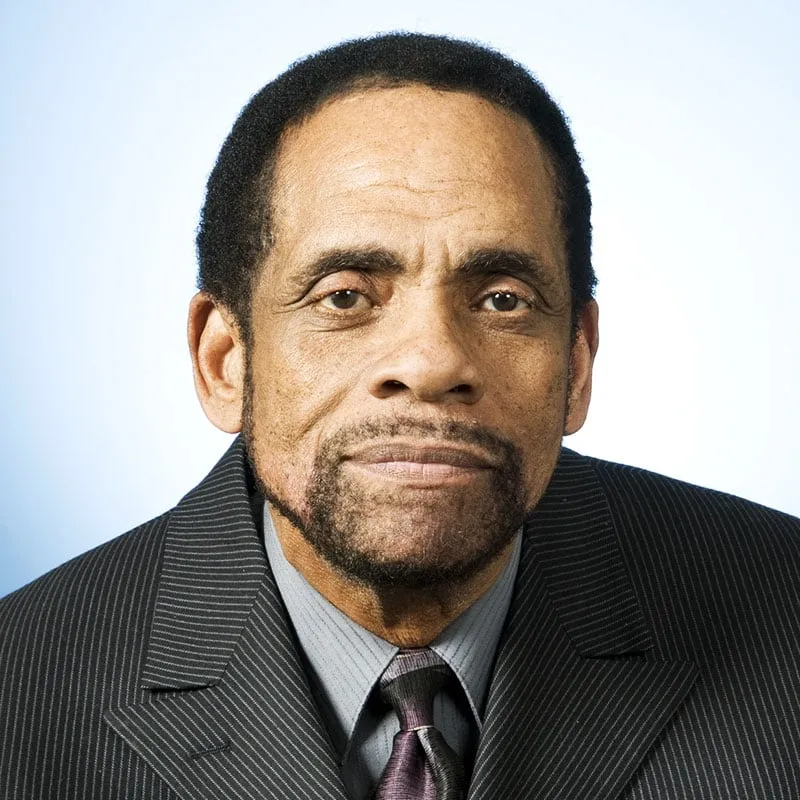 Pioneer in the Fields of Aerospace and Semiconductor Devices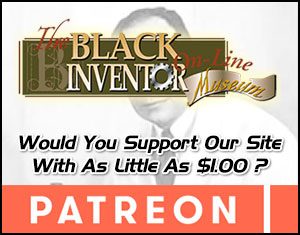 A noted academic and administrator, George Edward Alcorn, Jr. is a noted pioneer in the field of semiconductor devices and one of the top inventors in the field of aerospace.
Born March 22, 1940 in Indianapolis, Indiana, George was the son of Arletta and George Alcorn, Sr., an auto mechanic. Both parents promoted the virtu of education to George, Jr. and his younger brother Charles.
George was an excellent student in high school and entered Occidental College in Los Angeles, California on an academic scholarship. He was a remarkable athlete and received varsity letters in baseball and football. He also graduated with honors with a degree in physics in 1962 and followed this by enrolling in the Nuclear Physics program at Howard University. He completed his Master's work in 1963.
He obtained work during the summers of 1962 and 1963 at North American Rockwell, a leading aerospace company. He worked in the company's the space division and was assigned to perform computer analysis on the orbital mechanics and launch trajectories for rockets and missiles. Some of his work involved the Titan and Saturn rockets from the National Aeronautics and Space Administration's (NASA) Apollo space missions and well as the NOVA missile.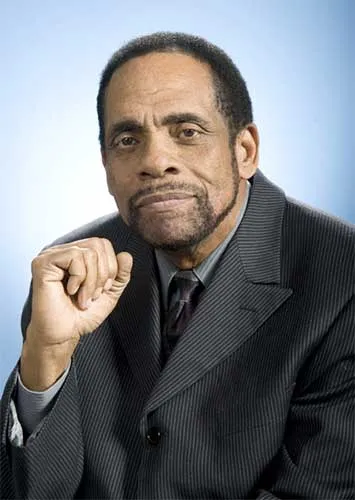 In 1964, Alcorn applied for a research grant from NASA to study the concept of negative ion formation. He was awarded the grant and conducted his research from 1965 to 1967. At the same time, he was enrolled in the Physics program at Howard University and received a PhD in Atomic and Molecular physics in 1967. Finally, after tremendous success and researcher, George took a moment to focus on his personal life and got married to Marie DaViller in 1969.
Alcorn signed on with Philco-Ford, a division of the Ford Motor Company. Philco-Ford produced a wide array of products, ranging from car radio to television set. It also had an aerospace division which developed satellite tracking systems for NASA's manned space program. Alcorn served as a senior scientist for the aerospace division. He later worked as a senior physicist for Perkin Elmer, a multinational technology corporation and then as an advisory engineer for International Business Machines (IBM). His relationship with IBM proved quite valuable in 1973 when he was selected to teach as an IBM Visiting Professor in Electrical Engineering at Howard University (eventually becoming a full professor). As if his schedule was not already busy enough, he also taught Electrical Engineering at the University of the District of Columbia as a full professor.
In 1978, Alcorn left IBM and joined NASA where he invented an imaging X-ray spectrometer which used thermomigration of aluminum. X-ray spectrometry is used to provide data which can be analyzed for a number of applications, including for obtaining information about remote solar systems and other space objects. He would receive a patent for the device in 1984. As a result of the significance of this work, he was the NASA/GSFC Inventor of the Year (GSFC is an acronym for the Goddard Space Flight Center, NASA's first space flight center established in May of 1959). In 1986 he developed an improved method of fabrication using laser drilling.
Because of his success in his endeavors, NASA placed him in an administrative/management position as the deputy project manager for advanced development of new technologies for use in the International Space Station, Freedom. In 1990 he was named the manager for advanced programs for NASA/GSFC and in 1992 became the head of the Office of Commercial Programs at GSFC, helping to find commercial uses for the new technologies developed at GSFC. Later he ran the GSFC Evolution program which oversaw the development and running of the space station. In 1994, he oversaw a space shuttle experiment which utilized a "Robot Operated Material Processing System" to conduct the manufacturing of material in the microgravity of space.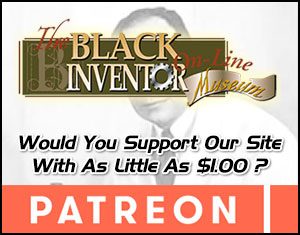 In 1999, he was awarded the Government Technology Leadership award and two years later was awarded special congressional recognition for his work for aiding business in the Virgin Island in employing technology. Finally in 2005 he was named the Assistant Director for Standard/Excellent – Applied Engineering and Technology Directorate for GSFC.
Over his career, Alcorn created numerous noteworthy inventions and secured more than 25 patents. He is seen as a pioneer in the field of plasma semiconductor devices. His concept and implementation of "plasma etching" has become a standard in the industry. He also served his community well over the years, involving himself in programs aimed at recruiting minorities and women to NASA as well as programs to encourage inner-city children to focus on science. In 1984, Alcorn was awarded the NASA-EEO medal for his efforts and was honored by Howard University with its Heritage of Greatness award.
George Alcorn is a well-rounded academic and leader in the field of space science, but his contributions as a manager as well as a community leader distinguishes him in the field of science.
Videos About George Alcorn
From Dreams Comes Success
Walker remembered that the formula for her hair grower came to her in a dream: "God answered my prayer, for one night I had a dream, and in that dream a big Black man appeared to me and told me what to mix up for my hair. Some of the remedy was grown in Africa, but I sent for it, mixed it, put it on my scalp, and in a few weeks my hair was coming in faster than it had ever fallen out. I tried it on my friends; it helped them. I made up my mind I would begin to sell it."
Search for More Info about George Alcorn
:
Custom Search
On Demand 24/7 Telehealth